Transforming Outdated Kitchens into Modern, Functional Masterpieces
Unlock the potential of your kitchen with the help of our expert team, and turn an outdated area into a stylish and organised space.
20 + Years
____
You can rely on the vast experience of our family-run team to deliver high-quality results.
10-Year Quality Guarantee
____
A decade-long quality guarantee backs our work for your peace of mind.
Free Onsite Quote
____
We can organise an obligation-free quote at your convenience to quote your upcoming project.
Outgrown Or Outdated? Your Kitchen Should Be The Heart Of Your Home
____
Times change, and so do your needs. If your kitchen feels like it was designed in a bygone era or no longer meets your aesthetic or storage requirements, it's time to refresh.
Instead of ignoring the clutter, or overlooking style elements that don't reflect your unique personal tastes, talk to our expert team about breathing new life into the heart of your home.
Our innovative solutions will allow you to completely reimagine your kitchen, whether it's some high-impact minor changes or a complete area rework.
Renew, Revamp, Reimagine
____
Whether you need more storage to declutter, a place to entertain, or you wish to add to the value of your home, we'll help you create a plan that's right for you. We can help you with a range of solutions to create your dream kitchen your way.
Even better, we can offer project coordination and management services, ensuring a seamless and stress-free project delivery.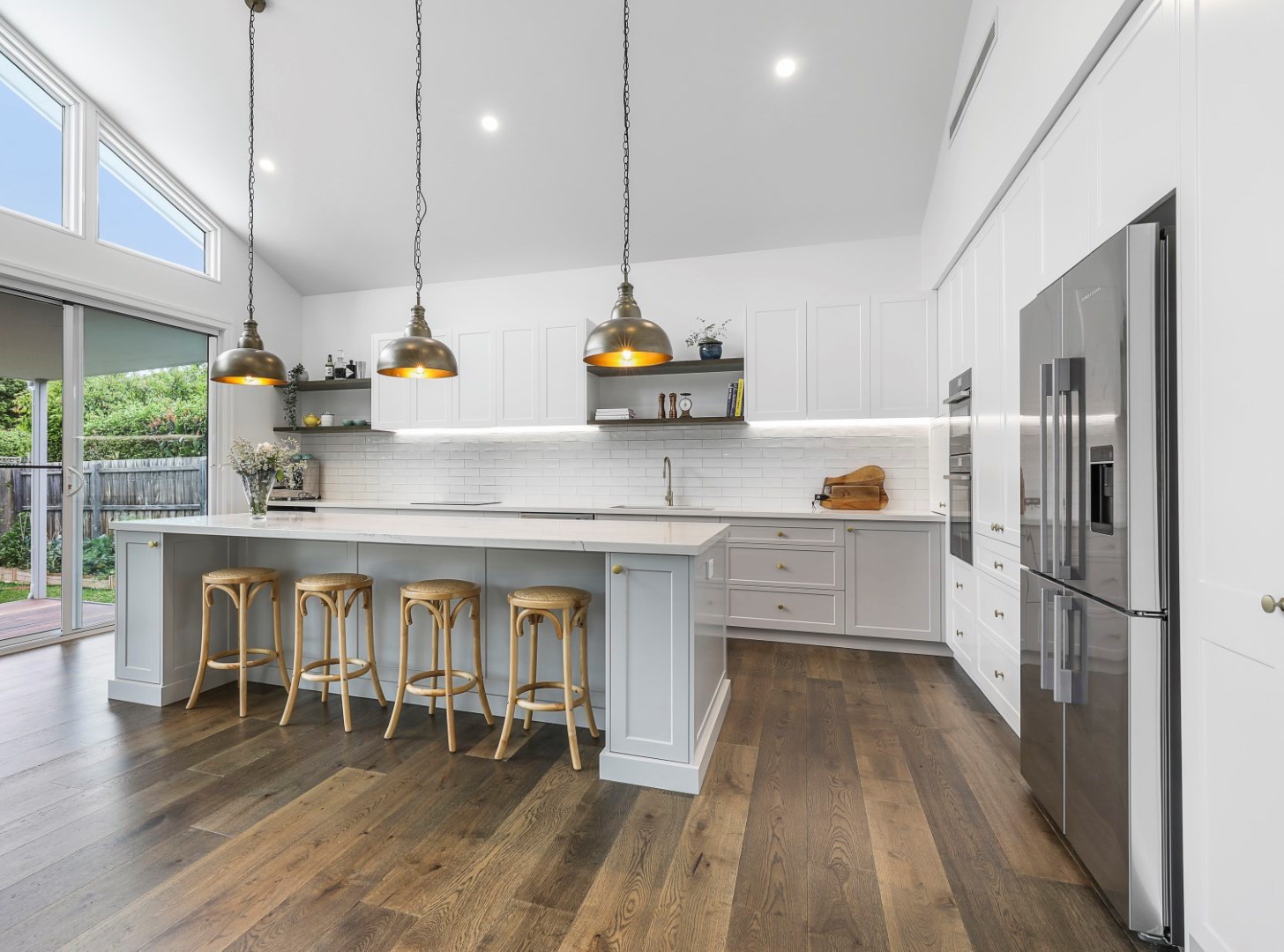 Unlock Your Kitchen's Full Potential – Design, Style, and Functionality
____
If you are ready to embark on a journey to transform your kitchen into the centre of your home, our trusted and highly experienced team can deliver the exacting results you are seeking. We offer a comprehensive range of solutions to bring your kitchen up to date, so you can feel truly at home in your own space.
From custom cabinetry to maximise storage potential through to modern countertops that change the whole atmosphere, we've got you covered. With our expertise, your outdated kitchen will evolve into a functional and aesthetically pleasing space that caters to your every need!
From walk-ins to alfresco dining, classic kitchen to high tech functionalities, Romandini Cabinets will bring your vision to life.
Our Recent Kitchen Renovations
____
"Thank you for the excellent job the team at Romandini Cabinets have done in supplying & fitting our new kitchen. From the beginning Adrian took the time to listen to our needs and wants and offered valuable and practical advice on both design and overall function. We are so happy with all the work and I have to say I can't stop staring at my new kitchen."
Natalie
⭐️⭐️⭐️⭐️⭐️
"Many thanks for all the great work at our house (kitchen, laundry & vanities). All the work looks great and workmanship is second to none. We were so happy with the whole process and appreciate everyone's efforts to work in with our other trades. We have no hesitation in recommending Romandini Cabinets to anyone seeking your services."
Chris
⭐️⭐️⭐️⭐️⭐️
"Romandini Cabinets are a good, honest business and it's good to know you are dealing with the owner. I was very impressed that Adrian was happy to go out of his way to meet our needs to the extent that he would come out on site and stay long into the night to make sure the work was being done to the highest standard. We really got value for money as their rates are very good and their professionalism was the best I have dealt with."
Helen
⭐️⭐️⭐️⭐️⭐️
Get a Free Kitchen Renovation Quote
____
Have a question?  Please give us a call or send an enquiry using the contact box.
Phone:  03 9706 8110 or 0444 504 351
Showroom by appointment only:
28 Rhur Street, Dandenong South, Victoria 3175
Business Hours:
Monday – Friday: 7:00 AM to 3:30 PM
Saturday: By Appointment Only
Sunday: Closed
Bring Your Kitchen Aspirations to Life